90% 的公司至少曾认真考虑过一次外包服务。有关数据显示,即使在新冠疫情危机期间,外包业务在未来十年也将显著增长。大部分重要的全球研究 [Statista, Jan 2021 "The BPO Market"] 预测,到 2025 年,该市场至少将达到 3800 亿美元。
90% of companies have seriously considered outsourcing at least once. According to data, even during the Covid-19 crisis, Outsourcing will impressively grow in the next decade. Most significant global studies [Statista, Jan 2021 "The BPO Market"] predict that the market will reach at least 380 billion $ in 2025.
自 2013 年以来,杰艾BPO,杰艾集团旗下的独立外包业务线,就一直在这个充满挑战且不断发展变化的形势下坚持运营,提供定制化的解决方案和高级服务,以创造附加值和高度灵活性。杰艾BPO 如今在全球外包行业处于领先地位,在 14 个国家/地区开展业务,其中最具战略意义的国家是意大利 (Gi-On-Board)、西班牙、中国和巴西。
Gi BPO, Gi Group's outsourcing business line operates in this challenging and growing scenario, offering customized solutions and advanced services to generate added value and high flexibility since 2013. Gi BPO is today a global leader and operates in 14 countries among which the most strategic Italy (Gi On Board), Spain, China and Brazil.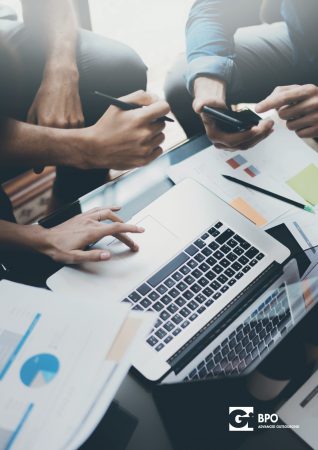 杰艾BPO 在全球范围内的快速发展,主要得益于针对外包市场和与客户关系的不同方法的探索。杰艾BPO的全球外包业务高级总监 Luis Del Olmo Casalderrey 先生表示:"杰艾集团的核心业务 Staffing,即人员配备,和 Outsourcing,即外包,这两者是相辅相成的,因为他们都是劳动力解决方案生态系统的一部分,而且外包不仅需要人员管理,还需要流程管理和高科技知识。"
Gi BPO grew rapidly at global level, mainly thanks to the development of a different approach to the outsourcing market and to the relationship with the client. "Staffing, the core business of Gi Group, and outsourcing are complementary, since both are part of the workforce solutions ecosystem, although outsourcing requires not only people management, but processes management and high technology knowledge, too – states Luis Del Olmo Casalderrey, Global Practice Outsourcing Senior Director Gi BPO.
人员、流程和技术就是杰艾BPO 高级外包业务的核心。
People, processes, and technology are at the core of Gi BPO's advanced outsourcing.
完整报告获取方式 To get the Full White Paper:
CLICK THE LINK AND JUMP TO OUR GLOBAL PAGE. FILL THE FORM AND RECEIVE THE FULL DOCUMENT (EN) TO DISCOVER MORE ABOUT Gi BPO ADVANCED OUTSOURNCING.
发送邮件至marketing.cn@gigroup.com, 备注您的姓名、公司名称、职位及邮箱地址,以获取中文版完整报告。
CONTACT US AT marketing.cn@gigroup.com WITH YOUR NAME, COMPANY NAME, POSITION AND E-MAIL ADDRESS TO RECEIVE THE FULL DOCUMENT (CN).