In a disruptive environment, how can the logistics sector ensure a flexible yet robust and stable service to their clients?
对2021年来说,年度关键词里一定有 "破坏性环境"这一词,这显然与疫情下的大环境息息相关,但除此之外,还归结于物流行业正在经历巨大的变化,以满足客户日益复杂的需求,而客户又面临着全新的挑战。在当下这个变化无常、难以预测的环境下,物流行业的运营必须与客户的需求完美契合,同时果断地向数字化经济迈进。这,至关重要。
A key phrase for our 2021 world must surely be "disruptive environment", for obvious pandemic related reasons, but also for the way that the logistics sector is undergoing huge changes in line with increasingly complex demands from their clients, who in turn are facing entirely new challenges. It is vital that the logistics industry operations are perfectly aligned with those of their clients in a world that is concurrently unpredictable and fickle, whilst decisively marching forward into the digital economy.
事实上,物流和运输行业的一个关键作用还在于支持那些正在解决电子商务和数字化经济问题的客户,同时拓展新市场,并确保货物快速、安全、灵活和适应性强的跨境供应。
Indeed, a pivotal role of the logistics and transport sector is also in supporting their clients who are tackling those e-commerce and digital economy issues, whilst at the same time expanding into new markets and ensuring the supply of goods across borders with speed, security, agility and adaptability.
疫情给物流网络带来的意想不到的巨大压力,以最严峻的方式突显了企业为何需要保持弹性和高度灵活性。事实上,传统的中长期发展战略已经被证明失效了。
The pandemic's unexpected immense pressure on the logistics network has highlighted in the harshest way how companies need to be resilient and highly flexible. In fact, the traditional development of medium and long-term strategies has proven effectively defunct.
因此,这就引出了一个问题:企业该何去何从?解决方案需要灵活、稳健/稳定,可适用于多个国家,但又需要拥有足够的多样性,以尊重各个国家的文化和规范,而且在经济上有意义,能为企业价值链带来额外的积极因素。这实在是一个值得思考的大问题。
So that begs the question, where to go from here? Solutions need to be flexible and robust/stable, applicable across several countries yet sufficiently diverse in each to respect the national culture and norms, make sense economically, and bring additional positives into the company value chain. It's a really big ask.
外包就是一个完全可行的选择,可以满足许多要求;这是个在发达国家和发展中国家中都在增长的行业。事实上,据估计,业务流程外包(BPO)市场到2025年将达到3500到4000亿美元。这些数字合理表明,各个企业组织认同外包能够带来的附加值。
Outsourcing is a fully viable option that meets many of the requirements; a sector that is growing in both developed and developing markets. Indeed, it is estimated that Business Process Outsourcing (BPO) will reach $350 – 400 billion by 2025. These figures reasonably demonstrate that organisations appreciate outsourcing's added value.
然而,外包并不能完全规避风险;外部化可能导致内部整合减少,工人的稳定性和安全性下降,从而降低服务和绩效的质量。那么,有什么办法可以避免这种情况的发生呢?
However, outsourcing doesn't necessarily come without risks; externalisation potentially results in less internal integration, decreased stability and safety for workers and consequently lower quality in services and performance. So what are the options to ensure that this doesn't occur?
物流公司需要反思和分析他们的内部框架,以确保他们与绝对正确的合作伙伴和可用的劳动力合作,以满足他们的个人需求。因此,毋庸置疑,您应该在经过严格评估和筛选后,再慎重选择您的外包合作伙伴。
Logistics companies need to both reflect and analyse their internal frameworks to ensure that they commit with absolutely the right partner and their available workforce to meet their individual demands. Thus, it goes without saying, that your outsourcing partner should be selected with due diligence.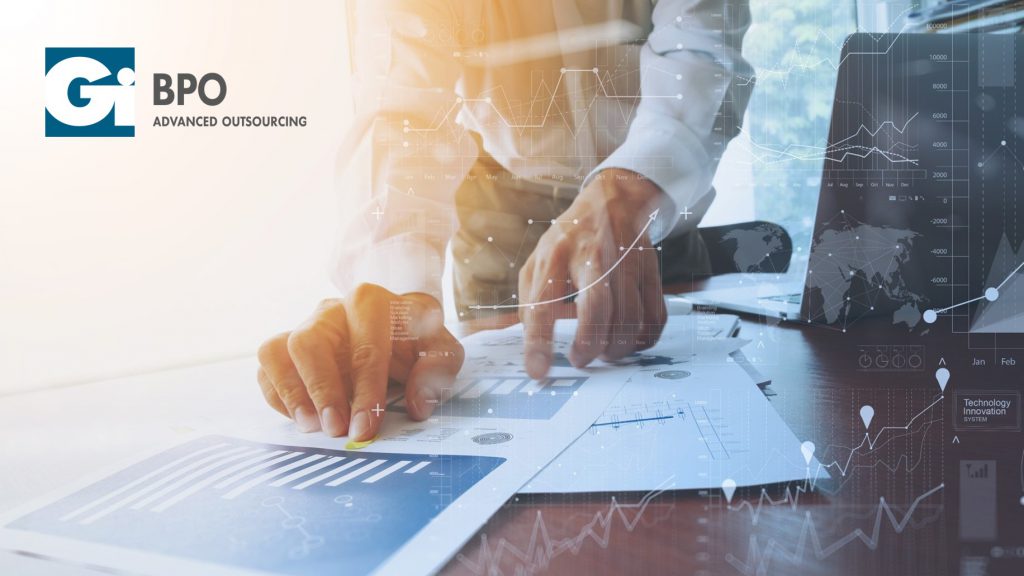 在与杰艾BPO等这样的高级外包专业合作伙伴合作时,企业可以得到专家咨询服务,以协助优化其人员覆盖范围和流程。不仅如此,杰艾BPO还将通过不断改进程序、提高效率和优化工作流程等方式来加强支持力度。
In working with an advanced outsourcing specialised partner like Gi BPO, expert counselling is made available to companies, to assist in optimising both staff coverage and processes. But not only; Gi BPO will also add support by constantly improving procedures, efficiency and workflows too.
借助于全球最佳实践的专业知识,杰艾BPO的业务诊断侧重于效率和生产力的数据分析(预期KPI),同时评估客户团队,以及现有和新的流程(核心和非核心)。而这反过来又可以为企业增强洞察力,确定真正的需求和最佳解决方案,以进一步改善有效的价值链。
In drawing on global best-practice expertise, Gi BPO's business diagnosis focuses on efficiency and productivity data analysis (expected KPIs) alongside an assessment of the client's team, plus existing and new processes (core and non-core). This in turn gives insight that pinpoints true needs and best solutions to further improve the effective value chain.
因此,杰艾BPO的客户被纳入一个 "植入式运营模式",主要注重以下3大点:
Thus, Gi BPO clients are brought onboard an "Implant Operating Model", with 3 primary areas of focus:
按结果付费。外包合同通常是以固定收入为基础,但杰艾BPO引入了一种基于结果的薪酬模型,并将其与专业的日常生产力控制相结合,以衡量每一项投资的投资回报率。
Pay per result. An outsourcing contract is normally based on a fixed income. But Gi BPO has introduced a remuneration model based on results, tied into professional daily productivity controls which measure ROI for every single investment.
长期的合作伙伴关系。传统外包的特点是短期协议。这意味着企业无法采取长期战略或进行长期投资。另一方面,长期的合同意味着360度的全局视角,以及量身定制解决方案的可能性。
Long-term partnership. Traditional outsourcing is characterised by short-term agreements. This means that the company becomes unable to adopt long term strategies or make long term investments. A long term contract on the other hand implies a 360° perspective, and the possibility of tailor-made solutions.
公平的目标。杰艾BPO的合同是针对市场特定的,透明且详细的。我们在跨市场法律、法规以及工会关系方面的专业知识,让我们能够去定义可规避潜在诉讼问题的关键绩效指标。
Fair goals. Gi BPOs contracts are market-specific, transparent and detailed. Our cross-market law, regulation and union relations expertise enable us to define KPIs that circumvent potential litigation issues.
所以,一旦杰艾BPO确定了企业升级后的"整体"框架,就可以利用数据驱动的洞察力来提升产出和利润(例如,削减生产成本、将固定成本转化为可变成本、简化管理和人员配置等等)。
Thus, once Gi BPO has defined a company's upgraded "holistic" framework, it is possible to leverage data-driven insights to ramp up output and profits (for example, cutting production costs, transforming fixed costs into variable ones, simplifying management and staffing and much, much more).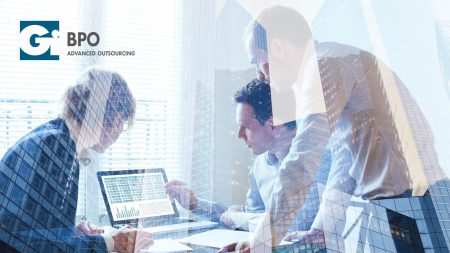 这种模式有什么其他好处呢?首先,我们可以从人本视角考虑:不仅通过与客户的完全整合的双向对话来改善客户关怀,而且通过 "人的力量",让员工积极参与促进多样性和专业成长的活动,以及解决工作与生活的平衡问题。所有这些都能够实现赋权,确保更好的产出和质量标准。其次,企业的资源节约方面:废物优化(检测和排除那些有损于价值链的活动),并使整个团队专注于效率实践。
What are the other benefits of this approach? Firstly we can consider the people perspective; not only improved client care with a fully integrated bi-directional dialogue with the client but also "people power" whereby employees are actively engaged in promoting diversity and professional growth as well as in solving work-life balance issues, all of which enable empowerment, ensuring better output and qualitative standards. Secondly, a company's resources savings aspect; waste optimisation (detecting and troubleshooting those activities which detract from the value chain) and focusing the entire team on efficiency practices.
杰艾BPO外包协议以其长期性和稳定性而令人瞩目。随着时间的推移,我们与客户建立了基于相互信任和透明的长期潜在关系,同时我们在各种业务中日复一日地支持他们。
Gi BPO outsourcing agreements are notable for their duration and solidity. The underlying long term relationship with our clients, based on mutual trust and transparency, is built up over time whilst we flank them, day by day across a variety of operations.
当然,我们是一个高度合规和有职业道德的公司,在团队成员尽全力去实现我们世界各地客户目标的同时,我们也在很好地照顾自身团队。尊重工作场所的规章制度是我们员工能够实现可持续发展的保障。我们团队的专业成长和随之而来的个人主张对杰艾BPO而言,有着不言而喻的重要性。在工作时间和家庭生活之间找到一个良好的平衡点,并欣赏多样性,是创建一个快乐和成功的团队的基础,这样也能够满足客户要求的工作质量。
We are of course a highly compliant and ethical company, and take good care of our team, whilst our team members world to achieve our clients' targets. Respect for the rules and regulations in the place of work is a guarantee for the sustainable development of our staff. The professional growth and consequent personal affirmation of our team are self-evidently of fundamental importance to Gi BPO. Finding a good balance between working hours and home life, and appreciating diversity, are the fundamentals in creating a happy and successful team, able to grant the quality of work our clients require.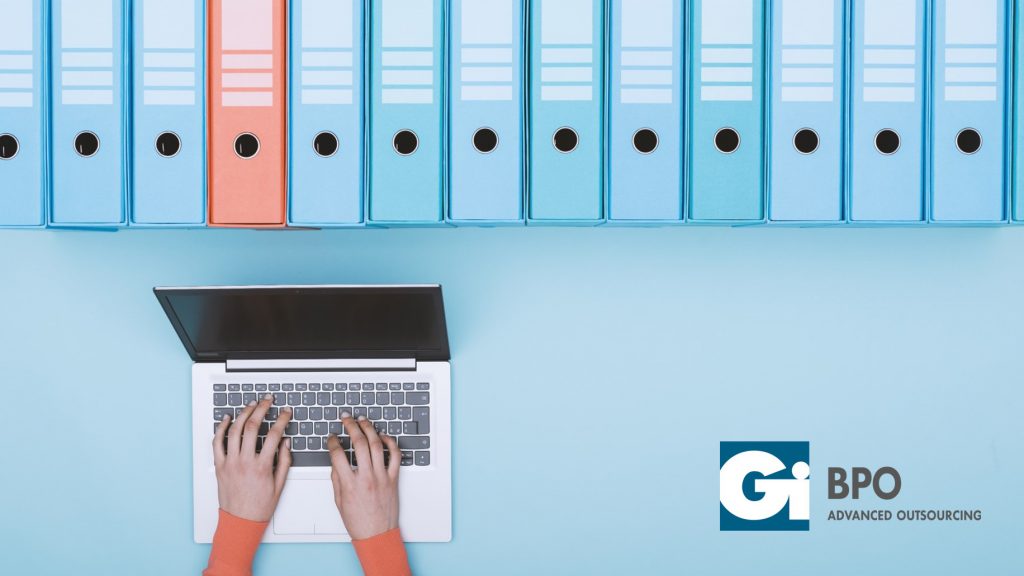 外包合同基于所有相关人员的财务和法律透明度,除了不断改进客户的程序和现有工作流程外,我们还致力于优化和实施新流程。
Outsourcing contracts are based on financial and legal transparency for all involved, and we aim to optimise and implement new processes in addition to continually improving our clients' procedures and existing workflows.
我们会完全根据所涉地点的文化背景来调整我们的方法和操作,始终遵守该地区的国家法律和法规,重视行业关系,不断与工会等机构进行沟通,尊重并在必要时在我们合同中应用二级协议。这种系统化的方法能够让我们相对容易地跨越国界应用我们的方法论。
We entirely adapt our approach and operations according to the cultural background of the location in question. We always operate in compliance with the national laws and regulation of that location, and we award huge importance to industrial relationships, communicating constantly with unions and the like, respecting and necessarily applying second level agreements in place in our contracts. This systematic approach allows us to transfer our methodology across national boundaries with relative ease.
与杰艾BPO建立合作关系的第一步是对厂内物流进行深入诊断,重点是效率和生产力数据分析(包括预期KPI)以及对内部劳动力和流程(核心和非核心业务)的评估。
A first step towards initiating a partnership with Gi BPO is an in-depth diagnosis of in-plant logistics, focusing on efficiency and productivity data analysis (including expected KPIs) together with an assessment of the internal workforce and processes (core and non-core business).
作为全球物流企业的首选外包合作伙伴,杰艾BPO可以帮助那些保持世界贸易联系的企业处于行业领先地位。
As the outsourcing partner of choice for logistics companies around the world, Gi BPO can help those companies keeping world trade connected be at the very top of their game.